Being one of the most popular social media channels, YouTube is no longer nice to have, it's a necessity. Long are the days when YouTube channel was used primarily for watching videos and listening to music. Today, it offers a huge marketing potential that marketers, influencers and businesses can leverage to market their brands here.
To increase your YouTube's reputation and video ranking you need to reach a huge number of likes. In today's oversaturated market, cutting through the noise and increasing your brand awareness through YouTube is not an easy task.
To help you get all the bits and pieces about how to buy YouTube likes, we have done thorough research and compiled an ultimate guide that should provide with all the critical steps and tips on how to increase sales volume through buying YouTube likes.
So, let's get started!
1. Why am I not receiving any YouTube likes?
Did you know that the average length of a YouTube video is four minutes and 20 seconds? Although clicking the like button takes less than a second, some people simply don't want to like it, even if they like the video, particularly on YouTube. People simply like giving likes on other social media channels like Facebook and Instagram more than on YouTube. Probably, people like to show their appreciation by watching the video, instead of liking it on YouTube. The age and popularity of a channel also play a big role here. If the channel is young and has only recently been created, it will inevitably have a lower reach and engagement that channels that have been active for some time.
So, if no one else has liked the video before them, they won't be eager to like it as well. That's why many YouTubers are stuck in a vicious circle which they find difficult to escape. While there are many different techniques you can use to get more likes, none of them seem to be so effective. For example, you can like various videos and even subscribe to them to get more likes and subscribers, but then, you will have to rate thousands of videos just to get a reasonable amount of YouTube likes. Also, you can use Another popular technique is Google Adwords and online advertising which you have to pay for as well. However, often the results are not measurable. Luckily, there is an alternative to boost your video and make it more viral – buying YouTube likes.
2. Should I buy YouTube likes?
While buying YouTube views will tell your viewers how popular your video is, YouTube likes will tell them how many viewers have enjoyed watching the video. So, while these are pretty similar, they have different benefits. By buying YouTube views, you will make your video look good, you will rank better on search results, you will get more views and encourage even more viewers to like your video too. Also, videos with a great number of likes draw attention from viewers and YouTube itself helping you and your brand stand out from the crowd. This attention will ultimately lead to bigger engagement, which is why "likes" are so valuable on YouTube.
However, besides getting attention, there are many other benefits of buying YouTube likes.
Social sharing – people tend to share a video that seems to be popular. When a user sees a video that has received multiple likes and views, it becomes natural that they want to share it with their friends. The best thing about sharing a video across social media channels is that it becomes visible to a whole new audience of untapped viewers which continues for every user connected to the original viewer. In this way, the video goes viral and reaches a wide number of people.
2. YouTube Rankings – YouTube algorithm is designed to deliver popular and relevant videos to each user. This is why YouTube ranks as the second-largest search engine in the world, after Google. The search algorithm assigns relevance and authority to each video and then indexes them. These assignments cannot be adjusted by the user or a creator. To better understand the YouTube algorithm, you should view it as Google's search engine. Naturally, optimizing YouTube channel and videos is much easier than optimizing Google's. In the picture below, you can see the difference between YouTube and Google in relevance and authority. Generally, YouTube tends to index videos much faster and there are many more results than with Google.
Once you have indexed a video for search, it becomes categorized based on user engagement. Videos that received many likes and that have consistent engagement will rank higher than less-liked videos. Plus, YouTube uses these metrics to recommend related videos. One of the biggest benefits of the YouTube algorithm is the viewers' retention. This means that the algorithm measures the time spent watching the video, which means that the higher the retention the more relevant and authoritative the video is.
3. Increasing Engagement – A video that gains popularity entices other viewers to watch the video. Even if users don't understand or even like the video, their peers do. Even if they didn't like the video, individuals will try to understand the majority's opinion. The best thing about YouTube videos is that they can be manipulated in many different ways. This is why creating a video that will be caught people's attention and optimizing it so that it gets more likes and views are the first two things you need to do on your road to a successful YouTube marketing campaign. The third thing is buying engagement, that is YuuTube likes. Finally, you need to focus your marketing efforts on keeping your video in the top search results.
4. Viewer Perception – As we mentioned above, people tend to watch videos that have a large number of views and likes. They prejudge the video to be worth watching. This is why popular videos always tend to get more likes and views. In other words, once a random viewer sees that his or her peers liked the video, they are more likely to watch the video and like it. People's previous reactions makes for an expectation of enjoyment from the viewer. Therefore, purchasing YouTube views is an easy and effective way to influence a user's perception. Also, you need to keep engagement ratios in mind. For example, a video that has 100,000 views and only 5 likes YouTube users suspicious.
So, if you are still racking your brains if buying YouTube likes is the right move or not, we can tell you that you are wasting your time. The final verdict is YES! If you want to increase engagement on YouTube, you need to invest in YouTube likes. Why? If a video has a low engagement and a large number of views it will rank lower than similar videos. Also, if a video has a lower engagement, it becomes suspicious to the viewers. If viewers lose trust in the creator, , the channel will begin to fail as well as you marketing efforts. Buying likes helps you increase engagement, likes and popularity of your YouTube channel in general as long as you are a reputable company. On the other hand, if you start buying fake likes from scripted or bot accounts, this will actually hurt your account.
What are the benefits of buying YouTube likes?
As we have explained in the text above, buying YouTube likes will bring you only the benefits. These benefits directly translate into increased social proof and a corresponding boost of organic growth. Besides gaining a lot of attractions, there are other benefits of buying YouTube likes. Here are some of them:
Cheap YouTube likes gained fast – you don't have to wait a lot of time to increase the visibility of your YouTube channel and your brand awareness. By buying YouTube likes, your visibility will increase and your YouTube channel will become accessible to a large audience.
More organic likes – through organic likes you will be able to build a trust audience that supports your brand and create genuine leads that didn't come from robots who are not interested or able to pay for your products. Finally, you will be able to find your ideal audience through strategic marketing techniques
Improved social proof – people will conform to the actions of others because they believe that those actions represent correct behaviour.
Improved visibility of your video – you definitely want your video to be seen by as many viewers as possible. Buying likes will help you achieve that in no time.
Increase of popularity – once your video starts getting a lot of views and likes, it will motivate people to see your other videos and maybe even subscribe and keep track of the content you regularly promote. This can have a huge impact on your brand visibility and help you cut through the noise with more ease.
Attract more views – Random viewers who see that your videos have many likes will be more interested in watching that video than in videos that have a small number of likes. Therefore, your number of YouTube views will increase.
Improve your brand – the best thing about getting more views and likes on YouTube channel is that it significantly increases your YouTube channel popularity as well as the popularity of your brand in general.
Rank better on YouTube – as we have mentioned before, one of the top reasons why you should consider buying YouTube likes is because it helps you rank better and let people who are not even aware that your YouTube channel exists, check out what you have to offer. Also, buying YouTube likes improves the visibility of your video. As a result, this can put your video in a suggested video section.
How does buying YouTube likes work?

When considering buying YouTube likes, there is one thing you must keep in mind – there are different kinds of companies that sell YouTube likes, from the ones that use black hat methods to the ones that play it safe and that you can rely on. Before you start buying likes, you need to do a thorough research and focus only on the companies and providers that will provide you with top quality services and who can guarantee that their methods are safe and effective and that nothing can go wrong. This is critical because if you choose a low quality provider, you risk getting your channel suspended at some point and this is the last thing you want.
To cut a long story short, you shouldn't buy likes from the first provider you come across when searching on the Internet. Make sure you read as many reviews as possible to ensure you are getting a good deal as well. This is why I would always recommend starting off small. Don't overspend on your first attemo just to see how things are going. If you see any positive changes, you can invest even more money and then see get a bigger picture of whether your investments have been worthwhile or not. Your patience will be rewarded with both more likes and more money over time.
Here are some of the most common methods YouTube likes providers are using:
Reward likes – In this technique providers rely on organic likes driven by marketing schemes. To put it simply, companies set some kind of a competition where viewers need to like your YouTube video if they want to win some special awards like gift items, some special services, etc. People will always respond to this kind of actions because they have nothing to lose, it;s fun and they can even win something.
Manual likes – There are companies who have created a team that is ready to like your video. This method though is not so frequent and popular as it is very difficult to summon so many people who would provide likes. However, this method is 100% safe and highly effective.
Bot likes – this method is definitely the most popular one. Likes are delivered from fake YouTube accounts and no one can actually know who liked the video. Also, this is the easiest and probably the quest method of boosting your likes.
Promotion likes – in this technique, a provider of likes creates a whole marketing plan based on your YouTube video and promote it on their social media channels with a strong CTA and a strong marketing campaign. This is the most natural and most white hat method of delivering YouTube likes as far as organic liking goes.
Are there any tips I should follow?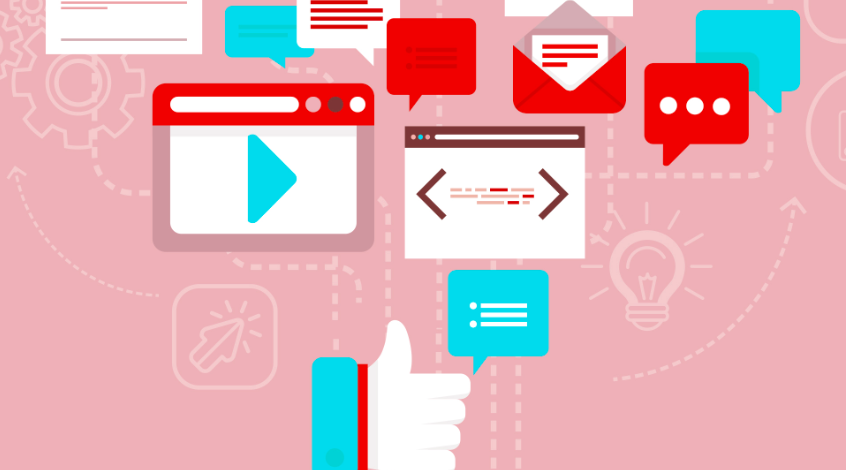 Before you even start this journey, there are a few things you need to be aware of if you want to make the best out of it. When choosing to buy likes, the best thing is to stick to the tips below:
1. Price matters
When choosing your provider of likes you need to pay close attention to the company you are about to collaborate with. If you see that they are offering their services at lower prices, you need to know that this might be a scam. These companies can provide thousands of account for nearly nothing which usually means that those accounts are fake. To avoid unpleasant situations and risk wasting your money, choose a moderate priced service with real accounts instead. This will give you a piece of mind as you will know what to expect.
2. Use free trials
If you are not sure whether your provider of likes is a fake one or not, you need to test them. The easiest and the quickest way to do that is to utilise free trials. Test the free trials from as many options as possible. It might take days to make up your mind, but it is worth it. Also, keep in mind that the network with the top results most likely offers the best paid options too.
3. Research your options
Whatever you do, don't choose the first provider of likes that you come across. Again, there are many fake accounts you need to be aware of. This is why it is always advisable to do an in-depth research of all potential companies and providers, read reviews to see if services are real or fake, and then decide which one would suit your needs.
4. Decide what your goals are
This is probably the first thing you need to do before you start your quest. Just purchasing likes is not effective and doesn't bring any results if you don't have a specific goal in your mind. This process can be very useful if you set your goals and strive towards achieving them. Clear and concise goals can point you in the right direction and help you reach the best possible result.
5. Check the reputation of your providers
Like most providers of services on today's ever-increasing market, everyone claims that their services are the best for you and your business needs, regardless of whether they have good or bad site. The best thing to find out about how good the provider is or not, is to go through the reviews and see what other people have to say on the provider's services. Customers who have had the poorest experience will most likely say the truth.
6. A strong presentation – once you have bought your YouTube likes, you need to continue to focus your marketing efforts on increasing your presence on social media. This means that your presentation, content, movement and the quality of your video is still very much important. To achieve that, make sure you have a high-quality video that goes viral through paid likes as well as through responses from others that start reacting and sharing your video.
7. Call to action – it is essential that those people who are viewing your video will follow your lead. In other words, make sure that people who are watching your video know where to go after watching your video. In this way, you will create a personal and professional touch that moves someone into action.
Is it safe to Buy YouTube likes?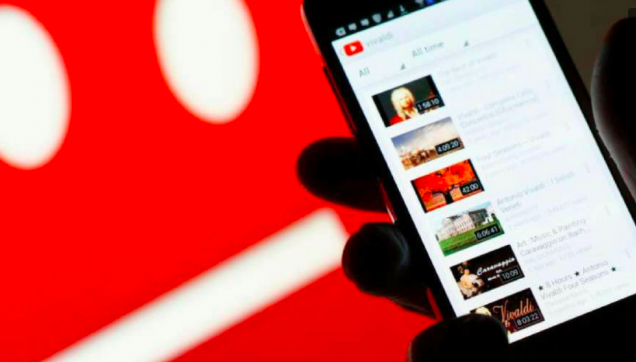 While a lot of people assume that this action is illegal and risky, their assumptions are actually quite wrong. YouTube TOS has no objections to buying TouTube services and is therefore completely legal. There is no reason for you to feel insecure as it is completely safe. You can even read YouTube rule to make sure you are not doing anything wrong. As a matter of fact, almost everyone uses it, from small startup companies to big players. To sum up, buying YouTube likes is completely safe and an imperative in today's fast-paced digital world.
Also, your video will not be deleted or banned because of likes. However, make sure you don't buy your likes from cheap providers, because, in that case , YouTube may remove videos that contain illegal content. Also, be aware that your YouTube channel will not be banned if you buy likes. Your YouTube channel can only be banned if you share illegal content.
How to choose the right provider?
When searching for your YouTube likes provider, you should do thorough research and prepare a few questions you would like to ask the provider. Here are some of the questions you need to ask:
Are the services provided by real people? If you get a positive answer to this question, don't be shy to ask for a demo just to make sure that they are telling you the truth.
When I order, how long does it take for you to provide me with likes? The answer to her question depends on various factors like how many likes you ordered. For instance, they may tell you that you can receive the number of likes gradually or very quickly. You need to be very careful here because you don't want YouTube to detect any wrongdoing. For example, if YouTube notices that you are getting a lot of likes very quickly, you might get penalised. So, it's very important to play it safe.
Are the prices within my budget? When looking for a provider, always focus on the companies that offer services that match your budget. Even if you have found excellent reviews but the services they offer are over your budget limit, try asking the provider to give you some kind of discount.
Also, besides researching on your own, make sure you ask other people who have used the same services if they can recommend someone to you.
What are some of the advantages of buying YouTube likes?
Since YouTube is the most powerful social media channel nowadays, it's no wonder why it should be utilised to its maximum.If someone gains popularity on YouTube, it often means that they immediately become popular in the real world too. Besides the benefits that we have listed above, we will also point out some of the most important advantages of buying YouTube likes:
Rank higher on search – YouTube likes assists in the strong competition, which always exists among companies which are struggling to get a first-name rate for their company. By buying YouTube likes you will cut through the wihite noise more easily and make your video more accessible to the existing and new audience.Bought likes have the power to lead to higher organic traffic which is exactly what you need.
By becoming more viral, you will be able to attract new subscribers and who will keep track of all the new videos that you publish, and engage by commenting or liking your new videos.
It's cheap – You don't necessarily have to spend a lot of money when buying YouTube likes. By adding just around 5 or 10 more pounds to your budget will not put a heavy burden on your finances and will definitely contribute to your marketing efforts. It is just a part of playing a social media game and cannot cause you any damage. Actually buying YouTube likes can make a huge difference and help you enjoy maximum profits out of your video.
More subscribers – by buying YouTube likes you can significantly increase the number of subscribers. In this way you will win the attention of YouTube algorithm. More subscribers will translate to more people trusting your channel and viewing your content.
You instantly seem more credible – trustworthiness and reputation play a major role in marketing campaigns. You need to make sure you produce, publish and promote videos that are worth viewers' time. Purchased likes can help you establish a more commanding appearance. Due to the oversaturated market and a huge amount of content makers, standing out and establishing authority is not an easy task. That's why buying likes would help you speed up the process and triumph in your marketing efforts. With bought likes you no longer have to wait for long plus tedious procedure of organic development.
Are there any things I need to consider prior to buying likes?
Although , buying YouTube likes brings only benefits, there are a few things you need to consider and keep in mind before you start investing in your YouTube marketing campaign.
1. You Don't want to waste your money
The number of companies which are selling YouTube likes is growing every day, among which are also companies that offer low-quality services for just a few pennies. The problem is that a lot of people buy into this scam because they would opt for cheaper YouTube likes from some unknown providers rather than for some companies with better reputation. The last thing you should do is to spend less money and save a few coins for some poor services that can even cause you damage. If you are looking for quality, then you need to spend a little more money. At the end of the day, it's not about quality, it's about quality.
2. Likes drop
If you fail to pay attention to the provider of your YouTube likes, you might risk buying fake likes. A flagged account usually loses its fanbase at the worst scenario, or just make your channel growth stop and flatline. This is why it is essential for you to always do an in-depth research and ensure you are not buying fake likes which are generated by automated bots and cause your videos to be flagged in no time.
3. Your YouTube channel might get banned
When buying your YouTube likes from some scammers, you do not only risk losing your money, you also risk your channel and overall reputation in the long run. Also, if you get fake users as promotional services, you risk losing them right after getting them. This doesn't look good both from YouTube's perspective and your existing subscribers' eyes. The last thing you want is to lose your existing audience along with your bought subscribers. All in all, if your YouTube channel gets flagged or banned by YouTube, this might kill your YouTube reputation and have an adverse effect on your existing and future YouTube marketing campaigns.
4. It works best when you buy YouTube views
No matter how many YouTube likes you buy, they won;t work if you don't have enough YouTube views to support them. To put it simply, if your videos have bunch of likes and a small number of views, it might look suspicious and fishy to visitors and be a dead giveaway. Logially, people cannot and usually don't like a video without watching it. It simply doesn't make any sense. This is why it is advisable to buy views as a part of your package. Also, to make sure that everything will run smoothly you should also buy subscribers and comments if this fits your budget. Luckily, most providers offer these services at reasonable prices.
5. Buying likes is not a guarantee for success
Despite the many benefits and advantages of buying YouTube likes, you need to keep in mind that all your efforts will fall flat if you don't put additional effort into making your video viral across social media. Besides buying lies, there are many more things you can do to increase your video's chances of success. Here are some of them:
Call to action – Call to action is the easiest and usually one of the most effective ways to boost your video engagement. CTA is anything that will trigger your viewers' reaction and make them do something like hit a like, comment, share and recommend a video on their social media networks, or even subscribe. Your call to action doesn't have to be a comment in the video description. It can also be an annotation.
Engage with your viewers – if you are trying to establish a connection with your viewers visitors and subscribers, you need to communicate with them on a regular basis. YOu need to know who your audience is, where they are located and what their behavior is like. All in all, you need to make your viewers feel welcomed and make them come back for more content.
Strategic uploading time – Did you know that the time you upload a video has a positive impact on your video's success? Experiment with different uploads and discover which one suits your business needs. You can see when your video is performing the best and try uploading it at that time. Generally, uploading your video around 1 p.m in a proper time zone is a good idea because most people are active at that time.
Live streaming – another way to catch viewers' attention is to go live. This allows you to broadstream yourself in real time and so that the viewers can watch live. There is also a chat box that comes with live streaming so that people can ask and comment. This significantly increases engagement. However, keep in mind that not all kinds of videos will increase traffic through live streaming. Certain niches such as gaming will show much better results than others. To see whether it works for you, you need to keep experimenting.
Who buys YouTube likes?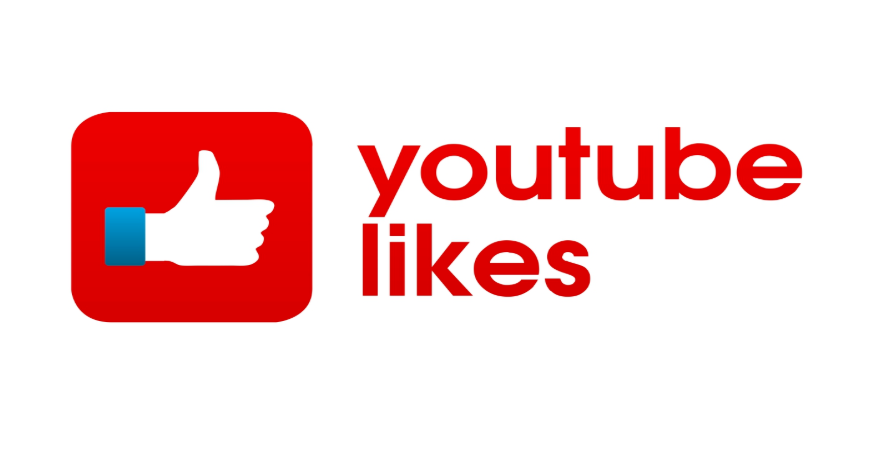 Although you might think that only startup companies which are trying to make them more visible to the general audience are buying likes, get ready for some sun fact: everyone is doing it. YouTubers from various niches, ages, styles and demographics are buying YouTube likes because this method is the one that undeniably works. And why? Buying YouTube likes is the key to higher SERP rankings. Also, keep in mind that engagement on YouTube is not only measured by subscribers counts and amount of views – it is also measured by the number of users who actively interact with your content.
5. Myths about buying YouTube likes
Despite a wide range of benefits that buying YouTube likes can bring to your business, there are still some general misconceptions regarding this marketing trick. Take a look at some of them:
1. All bought likes are fake
Many people believe that all likes are fake regardless of whether they are bought from some reputable provider or a cheap one. Actually, it doesn't mean that likes you paid for are neither organic nor fake. It simply means that you paid for a person to like your video, as opposed to the person who found out about your video organically. However, as we have mentioned before, you need to make sure you buy your likes from some high-quality provider so you don't have to worry about whether it is a scam or not.
2. You don't need to buy likes
This is absolutely not true. As they start their YouTube marketing campaign, many people believe that most of their likes will simply come naturally. However, in reality, things are a little bit different. Waiting for video to become shareable across networks can be both time-consuming and nerve-wrecking because there are a lot of factors that determine how many views your videos will gain. Even if a video gain views it doesn't mean it will be successful. Buying Youtube likes boosts your social proof and is simply an imperative if you want to achieve success.
3. Top YouTubers don't buy likes
The majority of people think that experienced marketers do not buy likes and that this is done only by amateurs, beginners and nobodies. In reality, there is a whole range of people, from companies and artists to celebrities and top YouTubers who buy YouTube likes because they believe that it will help them boost engagement in no time. At the end of the day, buying YouTube likes is a common strategy leveraged by many well-known YouTubers.
4. Buying YouTube likes is the ultimate strategy
Although buying YouTube likes has a wide range of benefits, it is not one-in-all strategy. In other words, buying YouTube links is just one method or a trick that can significantly help you build awareness. On the other hand, to get the best results, you should explore and implement a wide range of other tactics that would help you bring your YouTube marketing strategy to a whole new level.
Can a company remove YouTube likes after they deliver them?
If you notice that the number of likes has suddenly dropped, this must have happened either naturally or because YouTube was doing some kind of major cleanup. It is highly unlikely that the provider decides to remove the likes because there's not much point in doing that.
What to look for in a good link-buying website?
One thing that you really need to pay attention to when purchasing YouTube likes is the guarantee that you will be getting likes from real humans and not bots. If people like your video, you will be able to get organic retention and engagement from your purchase. On the other hand, bots may even hurt your chances of ranking without achieving any success. With humans this will be different. Also, bear in mind that buying likes won't bring you long-term success. You need to maintain your channel and produce and maintain your content regularly to see meaningful results in the long run.
Aslo, you need to make sure your provider can deliver targeted likes. For example, if you are located in the UK, you want your likes to be coming from UK, US, Australia and Canada. If you start getting likes from Russia, or other parts of Eastern Europe and Asia, then YouTube might recognise that you are involved in something that is almost illegal and you may even run the risk of disciplinary action from YouTube. Plus, you need to ensure that all of your likes are coming from viewers who are active on YouTube. The history of these viewers' activity will only boost the video's visibility and as well as the credibility of the ir views as well as the credibility of the video itself. Alos, be mindful that sites that provide views from similar IPs and same browsers with similar or same cookies are simply too obvious .The worst thing that can happen is that YouTube picks up such an activity and even penalise you because of that.
Can I buy YouTube views?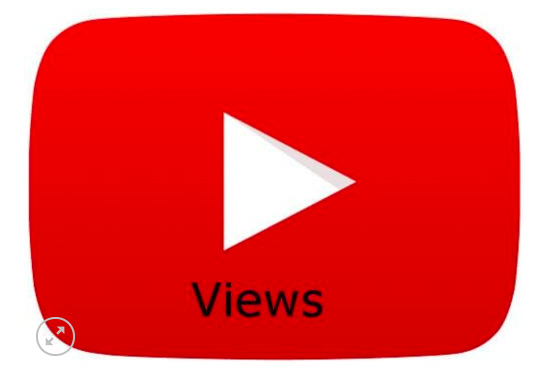 As we have mentioned before, buying YouTube likes doesn't make much sense nor it has any positive impact on your video's popularity if it isn't backed up by YouTube views. This is why it would be best if you could also buy YouTube views and make the best out of your YouTube marketing campaign.
As with YouTube likes, you can also buy YouTube views if you want to grow your YouTube channel faster. You need to keep in mind that buying YouTube views is an essential part of a successful marketing campaign and should therefore be taken seriously. Like with likes, you need to take quality into consideration when buying YouTube views. This is especially true for anyone who is about to start a successful social media campaign. The easiest way to do this is to focus on providers who have profound experience in providing these services to customers. In other words, you want to collaborate with providers who have in-depth knowledge, expertise and good reputation.
Once you buy YouTube views, make sure you make full views of them. You will want to make the full advantage of YouTube views by ensuring that your content is of high quality.
Also, when buying YouTube views you need to know what kind of views you are buying and from whom. With this in mind, there are two types of services you can choose from:
YouTube TrueView
Third-party services
YouTube TrueView – Whether you are a multinational company, a small vendor, or e-commerce store, it's always advisable to invest regularly into marketing your content. Whatever your field of expertise is and whatever you are trying to achieve, you will need to have a multifaceted approach to market your product, idea, content, or campaign in general.
YouTube TrueView lets you have a complete control over your YouTube ads. From choosing a format and targeting the audience precisely, to scheduling when to run the ads and receiving deeper insights once the ads are completed, there are many things you can do to help your video get many views and ultimately go viral. For instance, when it comes to the audience targeting, TrueView lets you determine and target your audience based on the following criteria:
Topical targeting
Demographics (including age and gender)
Affinity (or interest targeting)
These parameters allow you to clearly define the specific targeting funnels and attract a more relevant audience to the idea, service or product that you are promoting.
To be more specific, you need to leverage YouTube TrueView – a video ad format on YouTube that allows viewers to choose which video ad they would like to watch. One of the most common types are bumper ads which come with an option to skip the ad after 6 seconds.
How does it work?
The most important thing you need to keep in mind when buying YouTube views is to keep a steady growth. Everyone who is starting their YouTube marketing campaign would like to have a huge traffic as soon as possible. Since YouTube is paying a dollar for at least 1000 views, you can expect to earn a lot of money every day if you have a massive subscriber base.If you don't have enough number of subscribers, all your dreams to earn a significant amount of viewers will simply fail. Therefore, buying YouTube views is a way out. However, you should do it wisely. Like with buying YouTube likes, you need to instruct the company to deliver YouTube views slowly and gradually, because, otherwise, it may trigger the alarm about the ways you are earning those views. To put it simply, your video should not have more than 100,000 views within a few hours, especially if you have just recently become a YouTuber. On the other hand, if you spread your views throughout the week, it will ensure steady growth of your channel which is exactly what you want to achieve.
Again, as with likes, buying YouTube views is safe if you buy from reliable sources that guarantee the quality of those views. YouTube ranks videos based on the location of the viewers and the quality of viewer engagement. To put it simply, YouTube checks to see that a good number of a video's viewers are a part of the user's target demographic which makes sense. You want targeted YouTube views because they will boost organic retention rates significantly. If your views are not targeted they can lead towards higher bounce rate. Fun fact: the most dedicated and teh best sellers of YouTube views go the extra mile to provide a mixed demographic of views with targeted hits from US and UK to avoid the wrong kind of attention. Also, some of the providers simply rent IPs from different places and send them to the video link. While this method might not be detected by YouTube, it offers very low retention because, obviously there are no real people behind those IP addresses. So, to make sure you are working with real people, you need to choose providers who can send real people to view, comment, like your videos. Anything else can be quite risky and bring your content under constant scrutiny by YouTube.
Don't forget the quality content!
Even if you buy YouTube views, you still need to focus on creating a high-quality content because you cannot expect to live on the bought YouTube views and rely only on them. At the end of the day, purchased views will bring you organic growth only if the viewers find the video worth watching.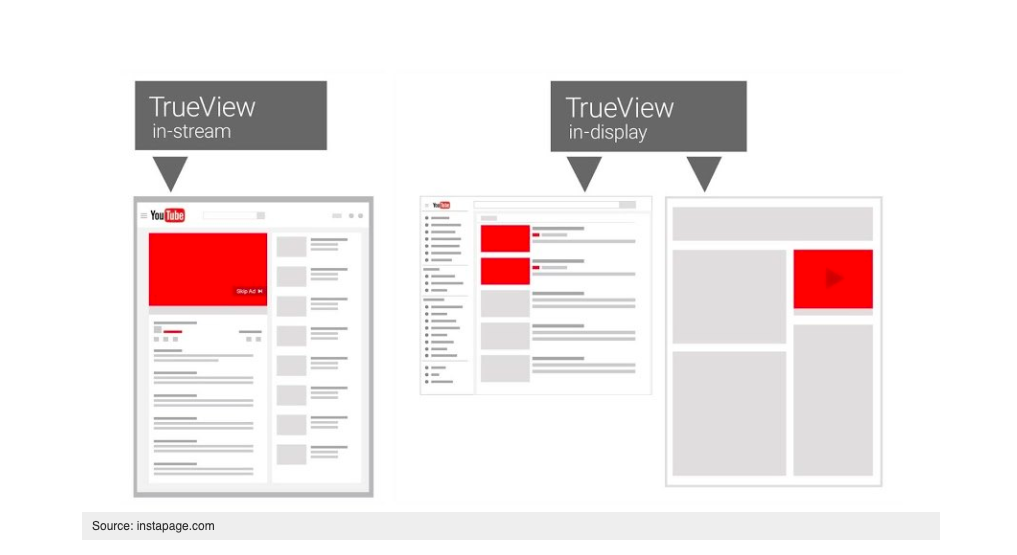 Also, be mindful that there are two types of TruView format ads:
In-stream ads – these ads allow viewers and visitors to skip ads after 5 seconds. These ads are usually run after, in the middle or at the end of the video. They can appear on apps, and other video partner sites and are often used to drive awareness for products and brands.
Video discovery ads – these ads often appear on place where visitors discover content like YouTube mobile homepage, YouTube search results, next to related videos, etc.
When it comes to third-party services, they are mostly acquired from digital vendors whose field of expertise is social media marketing. These vendors provide their services at lower fees usually through automated services or by real people. This is another great way for you to boost your YouTube views without causing any damage to your channel.
If you still have doubt whether you should buy YouTube views or not, here are some of the most important reasons why you should invest in buying YouTube views and how they can help you bring your YouTube marketing campaign to a whole new level.
People are more likely to watch and click on the videos that have more views
Bigger number of views let you rank higher among your competitors' videos
Once you buy your views, you'll manage to increase the visibility of the video in all sections of YouTube
You get more subscribers – by buying views you increase the number of subscribers to your channel
Your competitors are doing it – one of the most important things you need to do in your YouTube marketing campaign is to keep up with your competition. Most YouTubers have been boosting their image and reputation through buying YouTube views. By buying views you can outrank your competitors from your niche and be ahead of the game.
You are already paying for ads – from Facebook ads to Google ads, you have probably already invested in some kind of online marketing techniques to drive traffic to your site or YouTube channel, or similar. Taking into account that you are already investing some money into improving your content visibility, investing some additional resources into some additional YouTube views won't cost you much and will bring you a bunch of benefits.
Bottom line – From becoming social proof and going viral across the web to improving search engine rankings and improving the quality of your YouTube views, the benefits of buying YouTube views are numerous.
If you take all the reasons we have listed above into consideration, buying YouTube views seems like an ideal strategy to rank on YouTube.
There are also myths about buying YouTube views which is also the case with YouTube likes.
Many people believe that buying YouTube views is illegal and that it can only cause serious damage to your business. In reality, if you are not paying for views generated by bots or fake sources, they can only contribute to your channel ina positive way. Your channel will not be banned or deleted just because you are buying fake views. Many YouTube views providers offer legitimate views from a variety of ad campaigns, blogs, guest posts, transcripts and more. YouTube can only delete your video if it is against Terms of Services.
Buying YouTube views doesn't work – Just think about it. If this amazing technique didn't work, nobody would be interested in it. However, more and more people, even the biggest companies worldwide are using this technique. Pop stars, Hollywood stars, celebrities and some of the biggest businesses worldwide now regularly buy YouTube views. Despite the popular belief that buying YouTube views doesn't work, the situation is actually quite different – they actually work and there are many cases to prove it.
You'll need to provide your YouTube password – There is no reason why any provider of YouTube views would ask you to give them passwords. Even if they, for some reason, ask for a password, under no circumstances should you give it to them.
It's enough to invest only in YouTube views – unfortunately this is not the case.You will need a lot of other social proof to get the job done properly. As we have mentioned it before, a video with 100.000 views and with no likes or comments sends social signals that those views are fake. And vice versa. The bottom line is – you need to invest in YouTube likes, views, comments and subscribers to actually reap the benefits of YouTube marketing. If you want to maximise the value of you views and ensure all-round authenticity, it's important to balance things out with social signals.
When searching for YouTube provider of views, you need to take a few factors into consideration. The most basic factors are the following:
Fast delivery – you need to make sure you get those views on time without any delays. It is very important to get views on videos just as you publish it, because, in that way your videos will look popular, compelling and live.
High-quality service – the quality of your views depends solely on the provider you have chosen and their experience and professionalism in what they do. If these companies have a lot of experience, this obviously means that they know what they are doing.
Security and safety – to make sure you are playing safe, your views must be created organically. This is why you need to look for a company that sells safe and real views, so that it looks like you have organically created them.
Can I buy YouTube comments?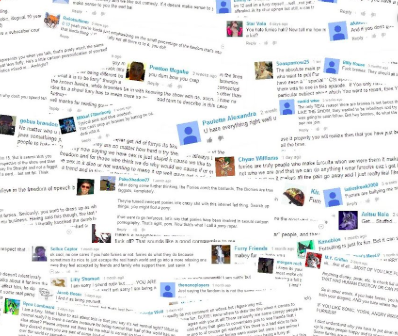 Absolutely! As we have pointed out above, buying just likes or just views is not enough to triumph in your marketing efforts. To achieve real success, you need to focus on boosting all the elements of YouTube video that will ultimately contribute to its better ranking. Once people see the video and like it, they may even choose to engage by commenting on the video. Comments help you boost the credibility and social proof for your videos. Here are some of the most important reasons why you should invest in buying comments as well:
Increasing engagement from new viewers – once your viewers watch the video and notice there are many comments below the video, they will automatically consider the video to be of good quality, especially because it triggered a discussion. Also, this increases the probability they will leave a comment too. Higher engagement on YouTube improves the rankings, making it more likely to appear in the search results.
Encouraging discussions among viewers – if people find the video interesting, they will leave a comment, or open a discussion. As more and more people join the discussion, YouTube gets stronger signal that people are engaging and enjoying the video. This signal will then send more people to see this video and contribute to its popularity and rankings.
Pushing down spam comments – another reason why people decide to start buying comments is because they want to push down non-constructive comments so they don't affect new viewers. For instance, if video starts receiving bad comments by negative people, this might put the new viewers off and hamper their interest in watching the video no matter whether the video is great or not.
Making your bought views look organic – In normal situations, people will watch videos, like them, maybe even subscribe to a channel and leave a comment, if they like or dislike the video. However, if you are buying likes and views without comment, your video might look a little bit unnatural to the viewers. The best thing is to buy comments, because then, it may seem that you have gained views and likes organically.
How real YouTube comments work?
Although buying comments for YouTube videos is a controversial topic, it actually does the work. However, it can be very tricky! For example, if you buy real YouTube comments, your video will go viral, but if you pay for fake comments, from bot accounts, you can do serious damage to your YouTube channel and account. Fake comments are one of the fastest ways to turn people off your video.
The comments usually come from freelancers who are paid to go in and comment on your video. It is very hard for YouTube algorithms to track these comments. Aslo, since these comments come from real people and not bots, they appear more realistic. On the other hand, comments made by bots can often appear unnatural, like a stream of jumbled words that have no logical meaning.
Since, there is a wide range of providers of YouTube comments, finding the reputable, responsible and professional provider is not an easy task.You need to do an in-depth analysis of all the providers, their services and experience, checking out their websites and going through reviews.
Each provider offers their unique plan. Delivery happens in just a few days. Also, there are three options for providing YouTube commentary on YouTube channel. The first option allows businesses to submit their own responses and the distribution happens across specified content customised packages. The second option allows the provider to view and respond to comments. The third option is random and it is the lowest grade which is usually characterised as spam. By choosing a reliable and reputable provider you ensure your business integrity and identity as well.
In case you are not sure about how to buy YouTube comments, here are some of the essential steps you need to take to get the best out of your bought comments:
Determine the right time to buy YouTube comments. If you have an amazing video on YouTube and you have noticed that nobody is commenting on it and that people are simply not inspired to discuss, then you need to think about the ideal time to post comments. You need to target a prime or peak time when most people will be available and most eager to comment on you videos.
Ensure that the comments are positive and real
If you decide to buy YouTube comments, you need to make sure they are positive. Naturally, you don't want a negative feedback on the video. Once you start getting positive comments, it might motivate others to start leaving comments as well. People who can see and read the positive comments about the video will consider the video worth watching and might as well share it on their social media networks. Also, it will make them also leave positive comments and share good thoughts about the video.
Does buying YouTube comments work?
More comments and responses to you video increase the engagement and will eventually lead to higher rankings in searches. If you make useful, creative and inspiring videos, advertising will be a piece of cake. This also improves the balance of reactions. For example, while positive comments can significantly contribute to the popularity of both video and that specific YouTube channel, negative comments can seriously damage the channel's credibility. To avoid risky situations, you need to focus on choosing the best YouTube comments provider which will protect the financial information as well as the company's reputation.
Is it safe to buy YouTube comments?
Safety is one of the most important factors when it comes to choosing a provider. You need to choose a provider that offers you services that you can rely on. In other words, when the sale is anonymous, the website cannot say that comment come from paid accounts.
Here are some facts you need to keep in mind before buying YouTube comments:
You should buy comments that provide bold opinion on the topic you are presenting through your video
They should offer further description of some facts that were mentioned in the video
Your comments should be asking questions that will encourage others to start answering those questions as well as commenting on the video
The comments should be referring to some points and specific moments in the video that should further be analysed
The comments should express their thoughts and feelings about whether and how much they liked the video. This will encourage others to start commenting and expressing their views and thoughts as well, which is the ultimate goal of buying comments
Buying YouTube Subscribers

Finally, besides YouTube likes, comments and views, you can also buy YouTube subscribers, and the money is definitely worth it. If you want your YouTube channel to gain massive popularity, exposure and traffic, you need to focus your efforts on building an audience first. To be more specific, you need to build an audience of subscribers. A subscriber is a person who decided to follow your channel because he or she finds it amusing and wants to keep track of what you are publishing on a regular basis. There is a whole range of platforms out there on the market that will offer different packages. However, to get the best results you need to be aware of what you are investing in.
Despite the fact that many people believe that buying subscribers won't work, there are many benefits that it can bring to you and your business. Here are some of them:
Acts as a social proof – As we have already discussed above, social proof is one of the most important factors that influences your YouTube channel popularity. This is also the cse when it comes to YouTube subscribers. It is critical because it will measure your online reputation. Bought subscribers will automatically improve your social proof by making your account look more reputable and authoritative. So, if your channel has a small number of subscribers, it will fail to attract a bigger number of subscribers. On the other hand, if you have a huge number of subscribers, you will attract even more people because people are generally driven by other people's decisions.
Get a head-start on YouTube – If you are just about to start experimenting with YouTube marketing, your channel will most definitely start with zero subscribers. This means that you need to buy subscribers as soon as possible just to make the video at least a bit attractive to other viewers and make them want to click and watch the full video. In addition, once your viewers see how many subscribers you have, they will want to subscribe. Also, did you know that you will get even more organic views through subscribers?
Increase ranking on YouTube – YouTube channel is the second largest search engine in the world which means that its power is immense. According to SimilarWeb and Alexa, YouTube is the third most visited website on the web and should therefore be leveraged for marketing purposes. For example, YouTube "how-to's" searches grow by 70% every year. This explains why YouTube subscribers are so important for YouTube and why you should invest in them. Having a lot of subscribers will boost your channel and put your YouTube rankings to the top of the YouTube search results. In this way more viewers will be informed about new videos which will significantly boost the popularity of your channel.
There are many companies who offer these kinds of services, and the best part is that they don't cost much. You can find these companies all across the Internet. There is a whole range of providers who offer these kinds of services at various prices. However, you need to pay attention to what kind of subscribers you will get. In other words, if you see that the subscribers are cheap, you need to check if they are real people or bots.
What other techniques can I use to increase the number of YouTube likes?
your,Buying YouTube likes is a must if you want to triumph on your marketing journey. However, besides buying there are some more interesting and effective techniques you can implement to make the best out of your YouTube likes. This also refers to comment, subscribers and views.
Check out a few techniques you can experiment with:
1. Create and post content that people actually want to watch – there is no point in buying YouTube likes if you don't create content that people would like to view, share or comment on. Your video should cover a topic that draws people's attention. If you are not sure what topics to focus on, do an in-depth research across YouTube. Once you have chosen a topic you believe your viewers will like, make sure you take a very good camera and make the best video you can.
2. Choose the right time to publish your video
People usually forget that YouTube is a social media network like Facebook, Twitter, Instagram and others. This means that prior to publishing your video and making it go live, you need to do analysis and find out what the best time for publishing your video is.
3. Build a community
Like on other social networks you need to make sure you are networking as much as possible every time you are on YouTube. If any of the viewers, subscribers and visitors leave some kinds of comments, you need to answer them as quickly as possible and make them want to continue discussions and keep track of every next video that you publish. You can also add a brief comment about your video or an entire channel. If you do this correctly, nobody will get offended and you may even motivate people to continue discussing the topic or even encourage some people who have never visited your channel to take part. Also, be careful how you are responding to negative comments. You don't want to trigger some negative emotions and make people want to leave your channel.
4. Choose a great thumbnail
The first thing your viewers see when they visit your channel are the thumbnails of each of your videos. If your video thumbnails don't look interesting, inspiring or intriguing, your viewers will probably decide to skip it. For example, a thumbnail of a cute cat doing something fun is more likely to be clicked that a thumbnail showing a cat doing nothing or showing just a part of the cat. Besides thumbnails that YouTube offers, you can also create a custom one so that you can be sure you are going with the best for your video.
5. Choose clever tags
Choosing clever tags is simply an imperative when it comes to optimising your videos. Their purpose is to help people searching for a particular content on the web to find what they are looking for more easily and quickly. Spend some time thinking about what kind of tags you would like to use, or do a quick research to find out which tags are popular in your niche, and which ones target the topic you are going to cover in your video. The more tags you can assign to the video, the better. It increases the chances that potential viewers and subscribers will find your Channel easily and maybe even subscribe to it.
6. Post video frequently
If you post just one video and then wait for the magic to happen, you can be sure that you won't make any success. Post more videos frequently. However, don't skimp on quality just to make time to post more of your videos. The quality is always more important than the quality, because this is what drives engagement and make people want to share it with other people. In other words, make sure you put your heart and soul into every post, and don't let too much time pass between posting of more of your videos.
7. Use SEO techniques
To make people want to view and like your video you need to use a little bit of SEO magic. Traditional SEO techniques will let you draw search engine traffic to your YouTube channel. For instance, YouTube titles play a major role here. Before creating a title for your YouTube video, you need to do a bit of a keyword research to find out how to word your title and which keywords to include in it. You might be surprised that more than 60% of YouTube users find videos via search on YouTube, a search engine or related videos. Actually, many YouTube videos are rankable in major search engines, so ensure that you spend a good amount of time on optimizing them for search engines.
8. Fill out the About section
Besides videos you decide to publish on your YouTube channel, you also need to think about your channel. With that in mind, you need to provide as much description as possible for both each video you publish and for your channel in order to be able to implement some of the keywords in the description section as well. DOn't forget to include social profile links and your company website. Also, don't forget to utilize keyword meta tags to describe your channel, which is found under "Advanced channel settings".
9. Find smart ways to engage your viewers
Although you might have a number of viewers and subscribers, there are still people who aren't aware that your channel even exists. To nurture the existing viewers and attract new ones, you need to find some new innovative ways to get their attention. For example, the easiest way to have more people watching your video is to hold engaging contests from time to time where people get some small prizes and rewards for taking an active part in the competition. Also, you can simply ask people to join your channel and like the video they find interesting, educational or fun. If you want to direct people to another video, you can simply add end screens and cards to direct viewers to another video you would like them to see. If you want to organise your content and make viewers keep watching one video after another, you should create playlists. Finally, you can ask them to subscribe to your channel.
10. Show up
If you want people to start liking your content, you need to give them a reason to do that. One way to make people want to follow the work you do is to show up in your video. If you put your face in the video, people will automatically connect with you more easily. This is especially important for bloggers, business, fitness and life coaches as well as solopreneurs. The video you make doesn't necessarily have to include your face but it has to have a positive impact on your viewers. You can do this easily by reaching out to yur viewers every few videos or so. Also, make sure you use a photo of yourself and not your logo.
Wrap up
The iconic red play button has been a cultural staple for over a decade now. Many famous people have launched their successful careers through YouTube. Also, it has become the number one tool in today's digital marketing efforts and an inevitable part of most marketing campaigns. It's the best channel to use for video marketing: you can enjoy boosts in SEO, build your traffic and brand awareness, build a community and ultimately improve your ROI. For these and many other reasons, its potential should be leveraged to triumph in your marketing strategy. Buying Youtube likes and even the whole packages including comments, views and subscribers will help you realise your plans and reach success sooner than expected with minimum investment and with no stress.